Christmas is right around the cornering. With never-ending gift wrapping and exchanging during the period, it can be hard to come up something. But even a generic gift can show your loved ones you've put time and effort. Let's keep you in their thoughts throughout next year!The Best Gi.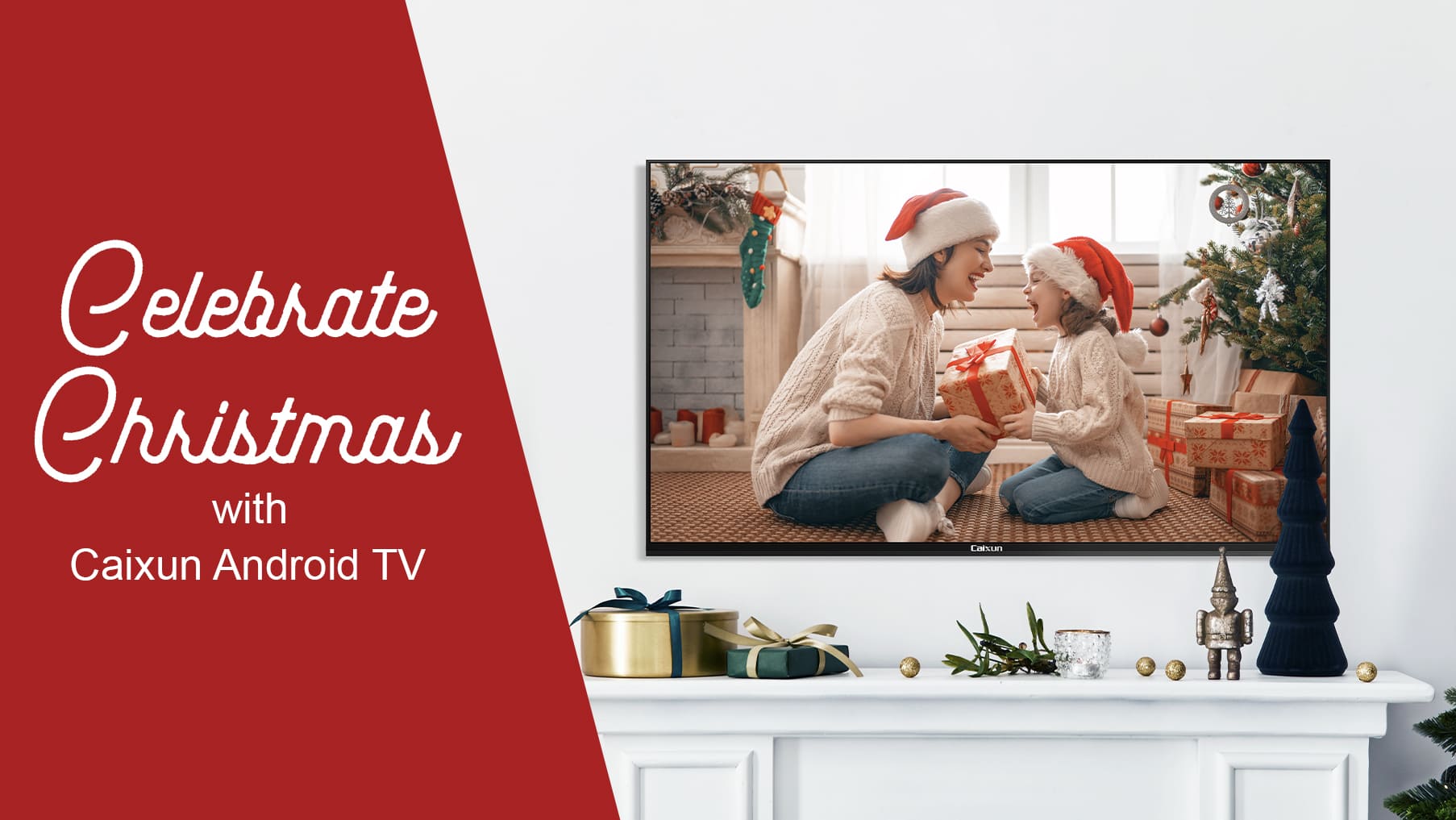 Christmas is right around the corner. Sometimes it could be hard to come up with new ideas for christmas gifts. But even a generic gift can show your loved ones you've put time and effort. Let's keep you in their thoughts throughout next year!
The Best Gift for This Christmas And Why Is It
The best 2020 tech gifts are all about bezel-free, voice activated, streaming personalized entertainment content. While we pare down the list of several smart gadgets that we wanted, in the living room as the home entertainment hub, bingo, is TV.
TV is a great source for entertainment in Christmas for sure. A popular movie can be a perfect reason to host a gathering with friends and family at your home. All people share their thoughts, feelings or views can absolutely bring people close together. With Netflix streaming embedded on Caixun Android TV, you can binge the festive movies on. Here, we've rounded up some movies for your Christmas.
There are a lot more than watching movies or shows with your lovely folks. Download below 5 apps available on Caixun TVs might cope with your stuff in this Christmas.
Five Christmas Apps
I. Holiday Fireplace
Use this app to get a cozy and warm Christmas with your buddies. It's the best way to add immediate comfort to the party.
II. Ask! Party Card Game
Games easily create fun and joyful atmosphere. To heat your Xmas party up, select a question set and challenge each other!
III. Cookbook Recipes
Christmas dishes for everyone! Whether you're having a cosy white Christmas or traditional Christmas dinner, or need a speedy recipe that still have the wow factor, the app contains the collection of best ideas.
IV. Karaoke by Yokee
Sing the Christmas songs with scrolling lyrics lightening up the festive holiday. Try to sing in the original melody. XD
V. Snowboard Party: World Tour
Hop on the snowboard in winter is absolutely fun. This video game in now available to download on Caixun Android TV. Newly added time attack race mode and different tricks. Let's achieve a higher quality of entertainment in this Christmas holiday.
No doubt that Caixun TV is the best Christmas gift, agree? Let me tell you here, it is also a fantastic resource for getting answers to questions quickly too. To feed your curiosity, try speaking on Google Assistant to answer some fun facts about Christmas to you and kids.
i. The Origins of Christmas
Answer: The holiday is celebrating the birth of Jesus Christ. The 25th day of December was chosen to mark his birthday by the Roman Catholic Church years after his death.
ii. What Do People Traditionally Put-on Top of a Christmas Tree?
Answer: An angel.
iii. Which Country Started the Tradition of Putting Up a Christmas Tree?
Answer: Germany.
iv. What Christmas song was the first to be broadcast from space in 1965?
Answer: Jingle Bells.
v. In which country is it tradition to eat KFC for Christmas dinner?
Answer: Japan. Japanese could end up waiting in long lines if they don't pre-order their Christmas meals from KFC these days.
Price of A Caixun TV
Traditionally, larger TV screen size is much perfect to engage everyone in the room. The 55-inch Caixun TV costs CDN 599.99, 65" & 75" prices in CDN 799.99 & 1499.99. Check them out in our product page for specifications.
Link to purchase: Here https://www.caixun-global.com/ca/index.php?route=information/information&information_id=3
We wish you all Merry Christmas!